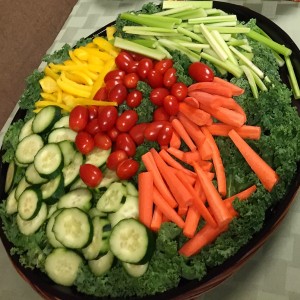 Are you buying high quality foods?
Clients and friends often ask me, "Which is the best X?" where X=any type of food.  It's a tough question because best can speak to many things: taste, quality, nutrient density etc. It's more useful to consider which foods are "better" from the health angle.  Food quality is one of the most important measures we have when evaluating the health imparting potential of any food.  My definition of a high quality food is one that is as close to its natural state as possible:  the food contains no or minimal additives, is grown using sustainable practices and is produced using high quality ingredients prepared in a healthful manner.
Let's take potato chips for example. Organic potato chips amount to organic junk food meaning that "better" doesn't apply.  That may sound harsh and there is a continuum which I'm conveniently ignoring to illustrate the point.  Organic potato chips do use organic raw materials – potatoes and oil, thus they don't contain GMO's and the potatoes are lower in pesticide residues than conventionally grown potatoes; however, there's no "healthful" way to fry them!  The USDA Organic certification ensures that certain important quality standards are met but it is still necessary to select high quality foods!
Yogurt runs the gamut from healthful whole food to junk food (including some organic brands).  Quality always comes back to the ingredients and the integrity of the production process.   In the case of yogurt, while the USDA Organic label ensures that the milk used to source the yogurt is organic, it doesn't limit the amount of sugar added or the addition of allowable food additives.
The USDA Organic Standards are a very important part of our food system but they are not the be all and end all of quality.  And, just to muddy up the yogurt a little more, my favorite brand of yogurt is not USDA Organic!  My favorite yogurt company has been doing "Organic" since before "Organic" was a certification (and before I was old enough to buy my own yogurt)!  Why aren't they certified USDA Organic?  There can be many reasons (often economic) and I confess to never having asked them. A local farm, with which you are personally familiar and that uses sustainable practices may offer a higher quality product than a very large USDA Organic operation that sacrifices some quality to accommodate volume.   It's all about familiarizing yourself with your food producers.  Farmer's markets are a great way to do this but there are also helpful resources that make checking for quality easier.
One such resource is the Cornucopia Institute's Yogurt Scorecard.  The yogurt I've enjoyed (and recommended) for years received the highest possible rank in every category except "Organic".
Check out the Cornucopia Institute's handy Yogurt Buyer's Guide and see how your favorite brand ranks: http://www.cornucopia.org/yogurt-scorecard/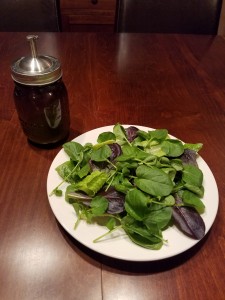 What's Cooking?
It's greens season and having a delicious homemade dressing on hand makes eating your greens more convenient by streamlining your meal prep!  Learn a little more about eating and storing watercress, a true nutritional powerhouse and get my Light Lemony Dressing Recipe here:
Products I love
Mason jars may seem a little overdone these days but I happen to have a jar fetish!   And now I have an accessory that allows me to repurpose my favorite jars… the Mason Tap, a pour spout for mason jars.  View a video of this super cool product in this month's recipe blog.
Cooking is my jam and I love things like the Mason Tap that make storing and serving my creations practical, elegant and fun.
Do you have a food product that you love?
Share it on our Mad Nutrition Facebook Page
Instagram here we come!
Mad Nutrition is now on Instagram – follow us at @madnutritionnj
Upcoming Events
Mad Nutrition is proud to support the Summit Speech School.  The Summit Speech School's annual spring benefit is coming up on Tuesday, April 19th
and there are both day and evening options.
If you live in the area, check out their amazing events here: http://www.summitspeech.org/springbenefit2016.html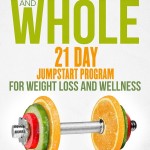 Need to Jumpstart Your Summer?
Billy and Julie are doing a food and exercise demo along with a Balanced and Whole Book Signing on Thursday evening, April 21st from 6 to 8 at Sparta Books, 29 Theatre Center, Sparta, NJ 07871 (973) 729-6200 www.spartabooks.com
We would love to have you join us!
Finally, how is our newest team member, Jesse, doing?

It's a dog's life : )